Team17 Digital Limited have today announced that Alien Breed, the classic top-down shooter  that was released in 1991 for the Commodore Amiga and later in 1993 by MicroLeague for MS-DOS, is now available for download on iOS devices.
The original survival-horror game, which retains the challenging gameplay of the original while offering players aid in the form of an in-game store for extra ammo, keys and weapons, features three different sets of maps from the original 1991 Alien Breed and an all new experience in the shape of Alien Breed Convergence. Gamers are also able to choose from either old-school Amiga graphics or new retina-display imagery.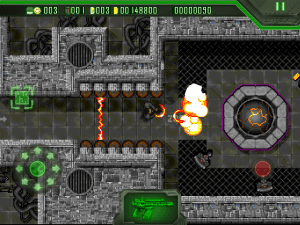 Alien Breed is now available as a universal app for iPad, iPhone and iPod touch for  $4.99.