Shorebound Studios is a small indie studio based in Atlanta, GA, who are working hard on their first project titled Shadow Remnants, a turn-based tactical role-playing game for the PC that aims to reignite the excitement that these games brought us.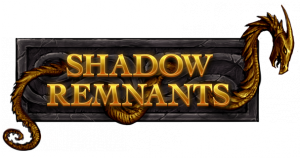 In Shadow Remnants players will travel through the fantasy world of Avatia, battle against the tides of corruption to uncover an ancient power with a dreadful secret. The game will bring a wide range of character classes at your disposal, and will allow you assemble a band of followers to aid you in battle. There are 13 unique classes which become available through a tree-style unlock system to allow maximum player customization and a wide range of party compositions. It also offers 2 skill trees for each class, a crafting system that allows you to use raw materials obtained in battle to forge new gear, online multiplayer where you can take your party head-to-head against other players and compete for rare crafting materials and rankings, epic boss battles, and many more.
Shorebound Studios have made significant progress with Shadow Remnants so far, but as they have been funding the project out of their pocket the money has disappeared. For that reason a Kickstarter campaign is now underway to help the studio raise money, cover asset costs such as models, animation, textures, sound effects, music, concept art, etc. and create the game they have been dreaming about for years.
http://www.youtube.com/watch?v=RgnXXpCF4Ro&feature=player_embedded&rel=0&w=600&h=361
The pledge of $10 or more will get you one DRM-free digital download of the game for the PC. Those who back Shadow Remnants with $15 or more besides getting the digital copy they also gain exclusive access to Shorebound's insider blog that will be updated every couple days with new screenshots, videos and more. As you pledge higher you will also receive a number of other goodies in the shape of the game's soundtrack, extra copies, early beta access to the level editor, a portrait of you to be used as an NPC in the game, while the top pledge of $1000 ties you all the previews rewards along with the chance to design your own custom skin.
We've sent some questions over to Jonathon Davis, one half of Shorebound Studios, who took some time of his busy schedule and was kind enough to answer them for us, this interview being the result.