bitComposer Games and Munich-based studio Coreplay, which was also responsible for Jagged Alliance: Back in Action, have today revealed that Chaos Chronicles, a classic, turn-based role-playing game will be available on PC on 2013.
Chaos Chronicles tells of a time when "the flourishing kingdoms of elves, dwarves and mankind were consumed by chaos." Players will be able to explore numerous ancient ruins, mystical places, and mysterious dungeons alone or in a group of up to five players.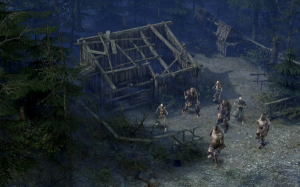 According to bitComposer Games the sophisticated gameplay of Chaos Chronicles will captivate veterans of the genre as well as newcomers, as it unites the typical characteristics of classic turn-based role-playing games with modern graphics and a gripping atmosphere.