BioWare today announced Ultima Forever: Quest for the Avatar, reviving the Ultima franchise, which over the last three decades has entertained millions of players from around the world with dozens of award-winning titles.
 "There's a fundamental shift underway in how gamers play and pay for games, and Electronic Arts is a leader in providing new business models and new ways to consume content," said Dr. Ray Muzyka, General Manager of EA's BioWare Label and Co-Founder of BioWare. "With Ultima Forever: Quest for the Avatar, we're excited to give gamers the opportunity to play a high quality game with their friends anytime, anywhere, on both iPad and PC."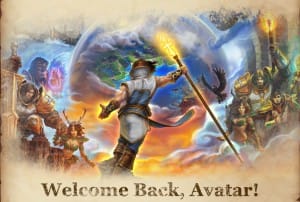 "As huge fans of the Ultima franchise, the team at BioWare Mythic is not only excited to be able to bring this reimagining of the original rich world to the fans of the classic RPGs, but also to introduce a new generation of gamers who have never had a chance to discover why this is one of our industry's most beloved worlds," said Eugene Evans, Studio GM at BioWare Mythic.
Ultima Forever: Quest for the Avatar will be available on both the iPad and PC later this year, with fully integrated, cross-platform play. You can sign up for a chance to participate in a future closed beta at www.ultimaforever.com.