HTC, a pioneer in innovative, smart technologies, today announced plans to bring mass-market virtual reality (VR) one step closer. Through a strategic partnership with Valve, HTC promises to transform the way in which consumers interact with technology and the world around them with the debut of HTC Vive. HTC Vive Developer Edition will be launched this Spring, with the consumer edition available by the end of 2015.
Vive combines Valve's Steam VR tracking and input technologies with HTC's world-renowned design and engineering talent, setting a new gold standard for an industry that has, until now, struggled to move beyond concept stage.
Cher Wang, Chairwoman of HTC commented, "It's rare that a company has an opportunity to forever transform the ways in which people interact with the world and communicate with each other, but that is exactly what we plan to do with Valve."
"We achieved this once before with our development of smartphone technology," Peter Chou, CEO of HTC added, "And, through our partnership with Valve, we'll now be doing this for a second time with VR technology of which consumers could only previously dream."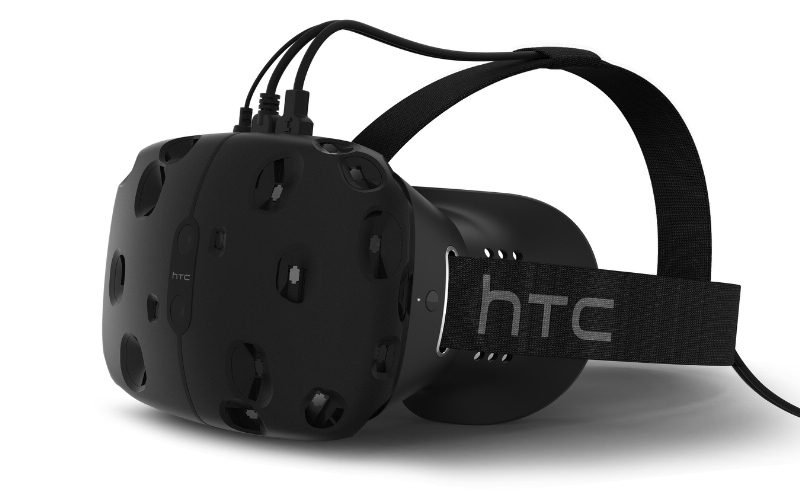 Gaming and beyond
Beta versions of the Vive Developer Edition have already generated rich entertainment content from some of the world's top game developers including Vertigo Games, Bossa, Barry–Fireproof, Dovetail Games, Wemo Labs, Google, Steel Wool Games and Owlchemy.
"Our collaboration with HTC is driven by the companies' shared desire to produce the most compelling and complete VR experience," said Ken Birdwell of Valve. "Delivering content creators with the Vive Developer Edition is an incredibly important milestone in our efforts to achieve that goal."
While amazing gaming experiences are a staple in the VR universe, the potential beyond gaming is limitless. HTC and Valve are committed to realizing a broader vision for VR and see a real opportunity in transforming everyday experiences. Travel, attending a game, meeting friends or even shopping will never be the same again, and the companies are working with leading content creators, including Google, HBO, Lionsgate and the National Palace Museum in Taiwan in order to make that vision a reality.
"Vive creates an exciting opportunity for all developers and content creators, to help us bring virtual reality into the mainstream with an end-to-end solution that completely redefines how we entertain ourselves, communicate with each other, learn and, eventually, how we become more productive," Cher Wang concluded. "HTC Vive is real, it's here and it'll be ready to go before the start of 2016."
More information may be found on the official website.