Sony has today announced that a new Playstation 3 model will be available in stores September 28. The new PS3 system comes with a whopping 500GB of storage and will be closely followed by a wallet-friendly 12GB version.
The 500GB will launch as a bundle with FIFA 13 for around €299.99, with the 12GB priced around €229.99 standalone, and owners of the 12GB model will be able to connect a 2.5 inch SATA internal hard drive with use of an official Mounting Bracket, or opt for purchase of an official PlayStation 250GB internal HDD.
To tie in with the launch, Sony is introducing PS3 Essentials, providing the best of PlayStation 3 at the greatest value yet. With a wide range of titles available, from Assassins Creed: Brotherhood to Sports Champions, there is truly something for everyone (see full list below).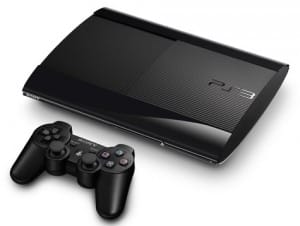 These great games will be available at retail for around €19.99, with many titles available to download from PlayStation Store from around €14.99 (titles marked with an *).
1st Party Titles:
Uncharted: Drake's Fortune*
Resistance Fall of Man
inFAMOUS*
Motorstorm
Heavenly Sword
MAG*
God of War III
LittleBig Planet*
Ratchet & Clank: Tools of Destruction
ModNation Racers*
Sports Champions*
EyePet & Friends
Start The Party!
DanceStar Party!
Medieval Moves*
Move Fitness*
The Fight*
3rd Party Titles:
Assassin's Creed II*
Assassin's Creed*
Assassin's Creed Brotherhood*
Far Cry 2*
Prince of Persia*
Driver San Francisco*
Tom Clancy's Rainbow Six: Vegas 2*
James Cameron's Avatar: The Game*
Prince of Persia – The Forgotten Sands*
Call of Juarez: Bound in Blood*
Tom Clancy's Ghost Recon: Advanced Warfighter 2*
Brothers In Arms: Hell's Highway
Tom Clancy's H.A.W.X
Deus Ex: Human Revolution*
Tomb Raider: Underworld*
Just Cause 2*
Sniper: Ghost Warrior
Tekken 6
SEGA Mega Drive: Ultimate Collection
Sonic Unleashed
Virtua Fighter 5
Darksiders: Wrath Of War*
Homefront: Ultimate Edition*