Valve has released yet another update for CS:GO this month. In today's update the team is saying goodbye to two Community-created maps – Subzero and Austria. In their place they are adding two new maps; Abbey, a bomb defusal map set in a Mediterranean village and bringing back a community favorite, Zoo!
These new maps are only available in Defusal Group Sigma for Casual and Deathmatch, but in the coming weeks they'll be added to Competitive matchmaking. As with previous Community maps, be sure to vote on your favorites with your play time.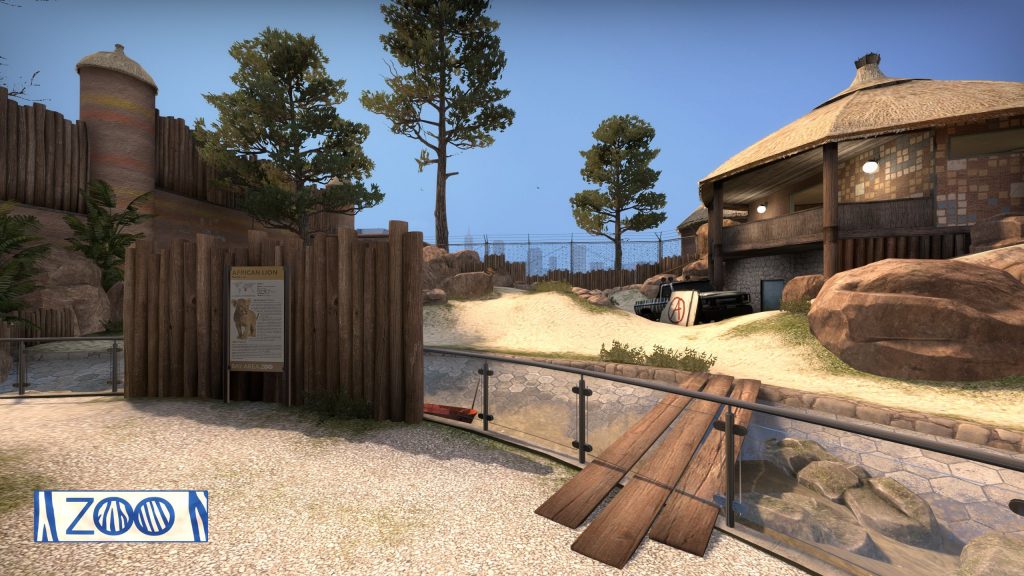 High-altitude Wingman
51 stories up you'll find the newest Wingman location – a revised version of Vertigo's B site. Terrorists can make their way to the site three ways; by climbing an exposed staircase from T spawn, by moving through a new boost window, or through CT spawn. Counter-Terrorists will need to utilize utility, teamwork, and steady nerves to keep the site secure.
A local news helicopter is standing by to capture the action, so get out there and play.
Full changelog can be found here:
[MAPS]
– Added a new version of Vertigo to Wingman official matchmaking.
– Added Zoo and Abbey to Casual and Deathmatch official matchmaking.
– Removed Austria and Subzero from official matchmaking.
Biome:
-Improved performance.
-Removed connector between A short and A long.
-Removed mid lower entry.
-Added ladder to mid upper entry.
-Moved T spawn towards A to give CTs better mid timings.
-Fixed several bomb stuck spots and clipping issues.
[MISC]
– Accounts are now automatically upgraded to Prime by reaching Lieutenant Rank 21.
– Fixed a regression for some Perfect World accounts with completed Identity Verification and restored their Prime Account Status.
– Fixed scoreboard team names truncation in some languages.
– Fixed random map behavior in offline with bots game modes.
[SOUND]
– Adjusted velocity value for when jump 'step' sound plays for more consistent behavior.
– Fixed a bug where player fall damage sound wasn't playing most of the time.
– Fixed a bug where "the bomb has been defused" and "counter-terrorists win" VO lines could overlap each other.