Valve, creators of best-selling game franchises (such as Half-Life, Left 4 Dead, Portal, and Team Fortress) and leading technologies (such as Steam and Source), today announced the release of The Arms Deal Update for its tactical first-person shooter Counter-Strike: Global Offensive, which allows players to collect, buy, sell and trade decorated in-game weapons for the first time. The Update will also introduce weapon cases, which can be acquired through timed drops and opened by purchasing or trading for the appropriate key.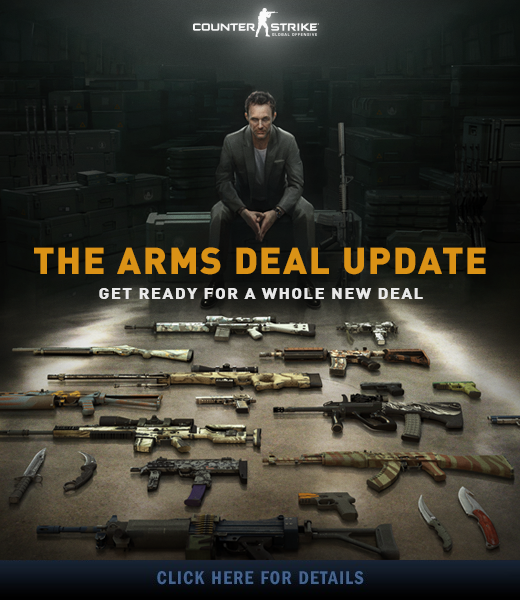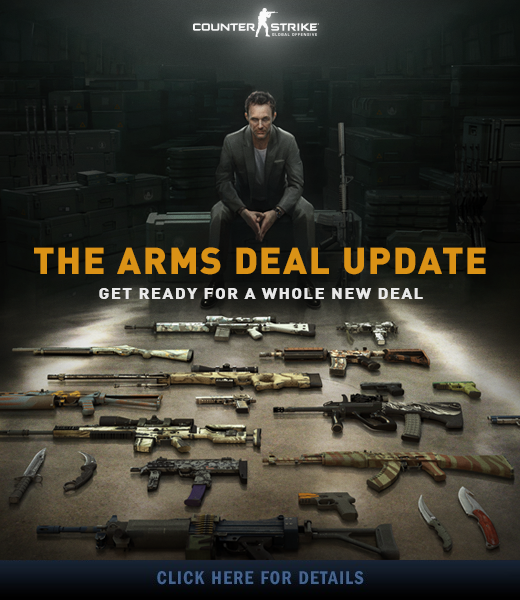 The Arms Deal Update will also actively support the CS:GO competitive community with the introduction of the eSports Weapon Case. A portion of the proceeds from sales of eSports Case Keys will go towards prize purses at competitive events. This update also adds two classic Counter-Strike: Source silenced weapons to the game in the form of the M4A1-S and USP-S.
CS:GO is the latest expansion of the team-based multiplayer Counter-Strike franchise. Since its initial release in Fall of 1999, Counter-Strike has become the number one played online action game, surpassing all commercial and noncommercial titles in its class. For more information about CS:GO and the Arms Deal Update please visit the Update Page at http://blog.counter-strike.net/armsdeal/ and the Arms Deal FAQ at http://blog.counter-strike.net/armsdeal/faq.php.