Valve seems to have picked up the work on CS:GO, as more and more updates seem to be coming out for the game. The latest update (August 16, 2018) has added a new weapon, the MP5-SD. Often imitated but never equaled, the iconic MP5 is perhaps the most versatile and popular SMG in the world.
This SD variant comes equipped with an integrated silencer and features higher movement speed at the cost of some damage and accuracy on the move.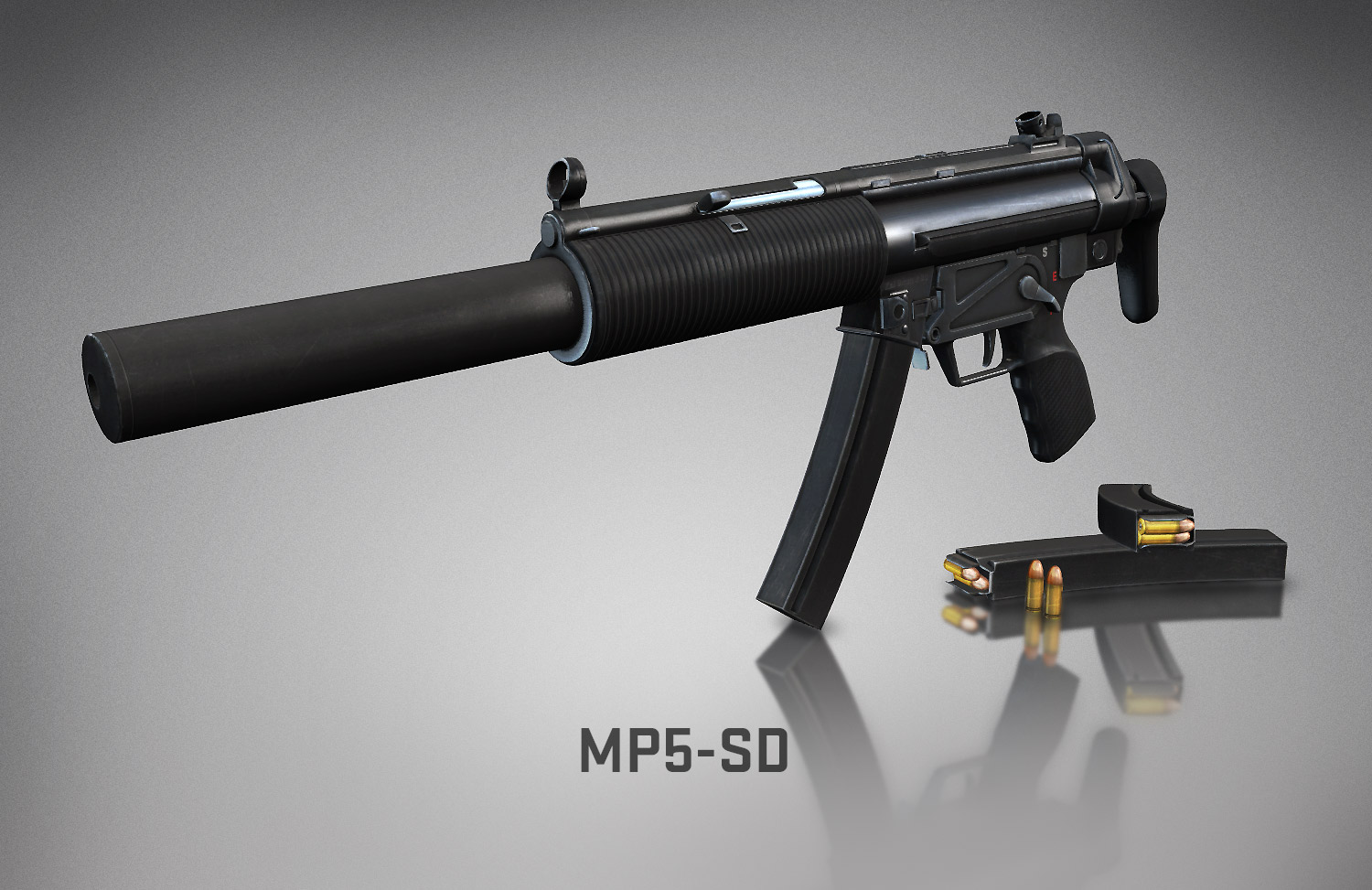 An alternative to the MP7, the MP5-SD is currently available Offline and in Official Casual and Deathmatch servers. Equip the MP5-SD in your inventory, jump into a match, and let us know what you think!
The full changelog below:
[MP5-SD]
– Slight increase in maximum audible distance of primary fire sound.
– Chickens are no longer scared when players fire the MP5-SD.
[MISC]
– playgamesound command is now cheat protected.
[MATCHMAKING]
– Lobbies advertised to nearby players and Steam Groups members will now expire after 5 minutes of the lobby leader's inactivity.
– Added a way to start advertising single-user lobbies to nearby players and Steam Groups members from the permissions dialog.
[NETWORKING]
– Fixed a bug causing some players, especially on DSL connections, to experience high packet loss due to packets being delivered out of order.
[PANORAMA]
– Enabled Panorama UI on Windows XP and Windows Vista game clients.
– Enabled lobby chat when accept match popup is active.
– Fixed various multi-line messages clipping last line of text.
– Fixed unresponsive keyboard after typing and pressing 'send' in the chat panel.
– Allow sending a Steam message to recent teammates using new Steam chat.
– Spectator HUD elements now respect the cl_drawhud setting.
– Fixed reconnect button when it appears over lobby chat.
– Fixed MP7 walk up animation.
– Game state integration includes a field "round_totaldmg" to track total damage the player dealt.
– Various scoreboard bug fixes for different game modes.
– Various stability improvements and fixes.
– Fixed mapoverview icon scaling